Ever since Erin announced her
bow blouse sew along
I've been seeing bows everywhere. Even though the sew along is over let the Bows Continue!
I wish I had taken screen shots of this Ajumma from the beginning.
She's head of a housekeeping agency in the drama
My Suspicious Housekeeper.
EVERY SINGLE TIME she's on camera she's wearing a bow blouse or
a ruffled blouse, but most often something with a bow. Solids, prints,
she doesn't care if it has a bow she's gonna wear it.
She's hilarious and I love her!
Feeling dramatic! Found HERE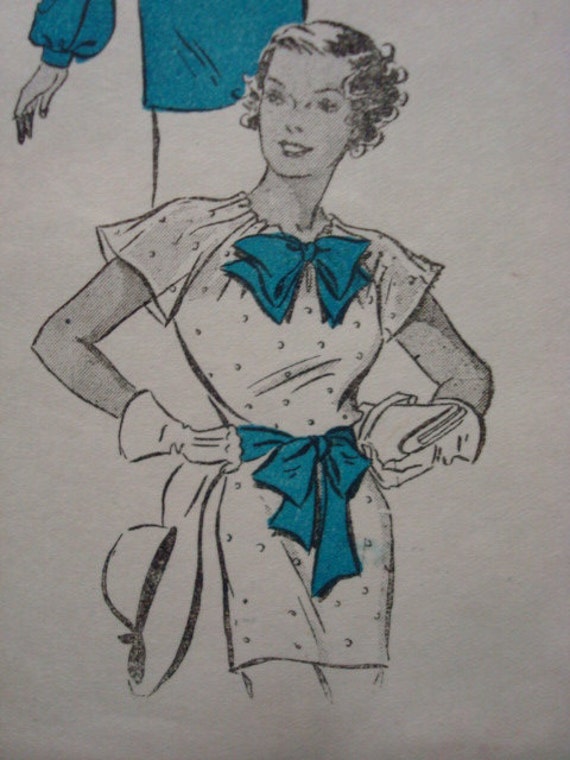 A lovely blouse for average day wear from the 30s!
On Sale Here
The Paradise a BBC drama has all the shop girls wearing bows on their
bums as you can see in this overexposed screenshot. I find this amusing.
Now this blouse I've had saved for awhile. She was a minor character in the
background of the shot but that didn't keep me from noticing her blouse.
This is something I'd love to figure out how to recreate! Isn't it stunning!